Charles M Neidorff, DDS

400 S Oyster Bay Rd
Hicksville, NY 11801

(516) 822-4488

The best dentistry has to offer in a relaxing environment.
-by Charles M Neidorff, DDS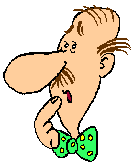 I know all too well the #1 reason why people avoid the dentist. I hear it from my patients every day. Complaints such as: "Cant' they invent a silent drill? I hate the noise!", "It'll hurt like heck to get a needle in my mouth!", "When the dentist works in my mouth, I feel like I can't breathe!", "I like my dentist as a person, can't we just chat this visit?" I'm sure you can identify with at least one of these comments, dislikes or aptly put, FEARS. The dictionary's definition of fear is "anxiety caused by a real or possible danger or pain." This anxiety started somewhere, from a personally bad experience in the dental setting, from a friend's story about his bad experience or from fear of the unknown. Whichever it might be, the fear can literally be immobilizing! It can either delay, or, in some cases, prevent a patient from seeking treatment. We all deal with fears and anxieties on a daily basis, most of which we overcome. It is my job (and I'd like to believe that I've been successful at it over the past 25 years) to decondition and re-program my patients of these fears. By conversation, relaxation, intravenous sedation, and in general performing my profession in a "user friendly" manner, I am confident you will feel....or more correctly, you won't feel....the difference! Your first visit will include a series of X-rays, examination and medical history. We can sit down and just plain talk abut whatever comes up. When I was young, I had some unpleasant dental experiences and can empathize and sympathize with your particular anxiety. By the patient sharing their problem, I am not only better aware, but can tailor their treatment. Our staff''s mission and vision is to help you overcome your fears and turn an office visit into a positive experience. Chances are you will feel better about yourself, too!
I have treated patients over the past 35 years, including those who can't tolerate needles in their mouth, those who can't stand the sound of the drill, gaggers, those who have time constraints and want all their treatment performed in one visit and those WHO HAD A DEAL WITH THEIR DENTIST , PROMISING THAT IF THEY FELT PAIN AND RAISED THEIR HAND, HE WOULD STOP .... ONLY, HE NEVER STOPPED!
With respect to Dentistry, my practice is geared to include the most innovated technology from digital x-rays, cosmetics including all tooth colored fillings, laminate esthetic veneers, bleaching, periodontal maintainance, including treatment of bad breath and non-surgical gum treatment. Whenever possible, root canal therapy is completed in one visit.
In a nutshell, my practice's philosophy, which is the philosophy of every staff member, is to provide and perform...
THE BEST DENTISTRY HAS TO OFFER IN A RELAXING ENVIRONMENT
You are here:  

Anxiety, Apprehension & Fear